Description
DESCRIPTION PRODUCT
Includes: (right and left) This seals were manufactured with a new technology . In the past automotive industry used natural rubber (obtained from trees) and currently its used synthetic rubber that is added with UV filters and lubricants that keep the seal moisturized and in good condition all time.
Excellent quality and fitment. These seals have been tested for vw lovers and the outcome is awsome; as if we were talking about genuine part.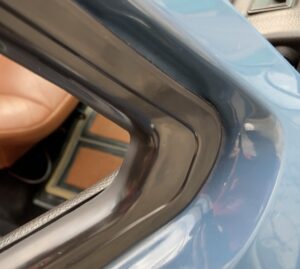 SHIPPING AND HANDLING
Once we receive your payment, your order is placed and we will ship it the next business day. The post office takes about 10-14 business days to deliver within the USA and Canada.
GUARANTEE
If what you receive is not what you saw on the pictures, we will give you back your money.
Please read our return policy before making any purchase.
RETURN POLICIES
The product mustn't show any marks of usage or mounting.
The product must arrive in good condition.
The customer has to pay for shipment.
The reimbursement will be completed once we evaluate the returned item.
All products purchased with rebate are final.
Excellent option to replace your old seals.