The VW Rabbit GT is a very endearing Rabbit version within the VW community. Very few know that the VW Rabbit GT was one of the last Rabbit models that were marketed in Mexico, prior to the arrival of the second generation of the Volkswagen Golf.
In March of 1984 the WV Rabbit GT is presented to the world, equivalent to the "Golf GTI" model, with the new 1.8l 85 HP engine.
With double throat carburetor, a 4 speed manual transmission, european fenders, a larger front spoiler, Recaro front sport seats, tachometer, 175/70 R 13 tires (all other Rabbits had 155 SR 13), and aluminum wheels of 13 inches optional. In 1986 the engine 1.8 l and 69 hp, replaces the previous engine of 1.7 l.
Any connoisseur knows very well that for a classic model like the Volkswagen Rabbit GT to look luxurious it is not necessary to load it with accessories, wheels of 19 or 20 inches and striking colors.
The charm of a model like this can lie in adding one or another secondary market accessory and preserve the classic essence of the vehicle. The formula works perfectly, as long as you have the taste to perform an impeccable job.
The results are obvious, as soon as you open the doors and come across, for example, with Recaro seats, whose upholstery would combine perfectly with the original fabric of the model.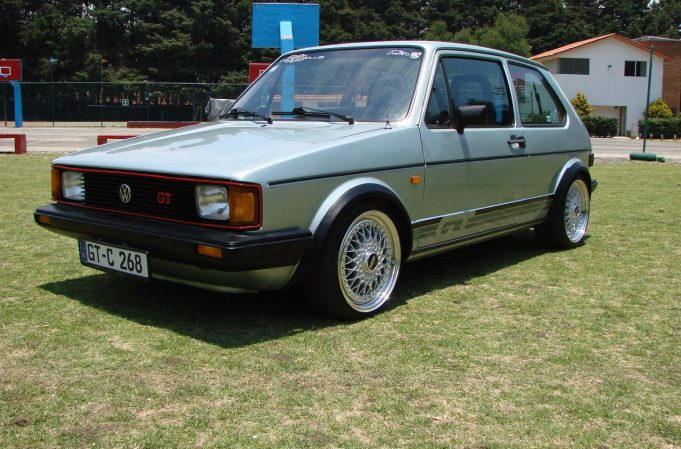 Something that catches the attention of this model is its level of originality, which we can check by observing its body color, the side stickers with the unforgettable GT emblem, which also repeats on the front grille.
One of the most endearing models without a doubt is the VW Rabbit GT, because there are very few models in good condition that exist today. Do you know any of them? Share your project!